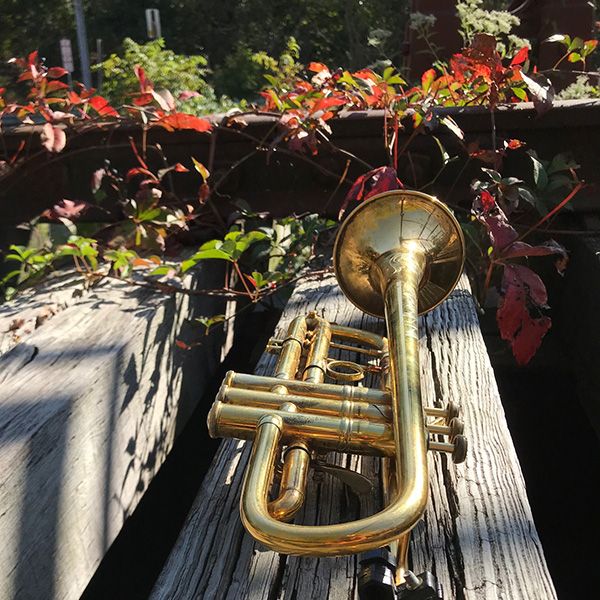 When I was a high school freshman and I decided I wanted to pursue music professionally, I knew I had to start studying with Pat. Pat is able to fuse the "technical" with the "musical." While some teachers insist on building these two elements separately, clinically, and with absolute certainty, Pat possesses a more natural, humble, and spiritual understanding of improvement. He is also a master of the mental game of brass playing (trumpet is very similar to golf and tennis). Lessons with Pat often felt like meditations and explorations rather than workout sessions. I have had many great teachers, but I don't think I would have enjoyed any amount of professional success if I hadn't studied with Pat when I did. 
One thing Pat said that has always stuck with me: "Be a great person first, and a great player second."
—Gabe Slesinger
Associate Principal Trumpet Charlotte ( NC ) Symphony Orchestra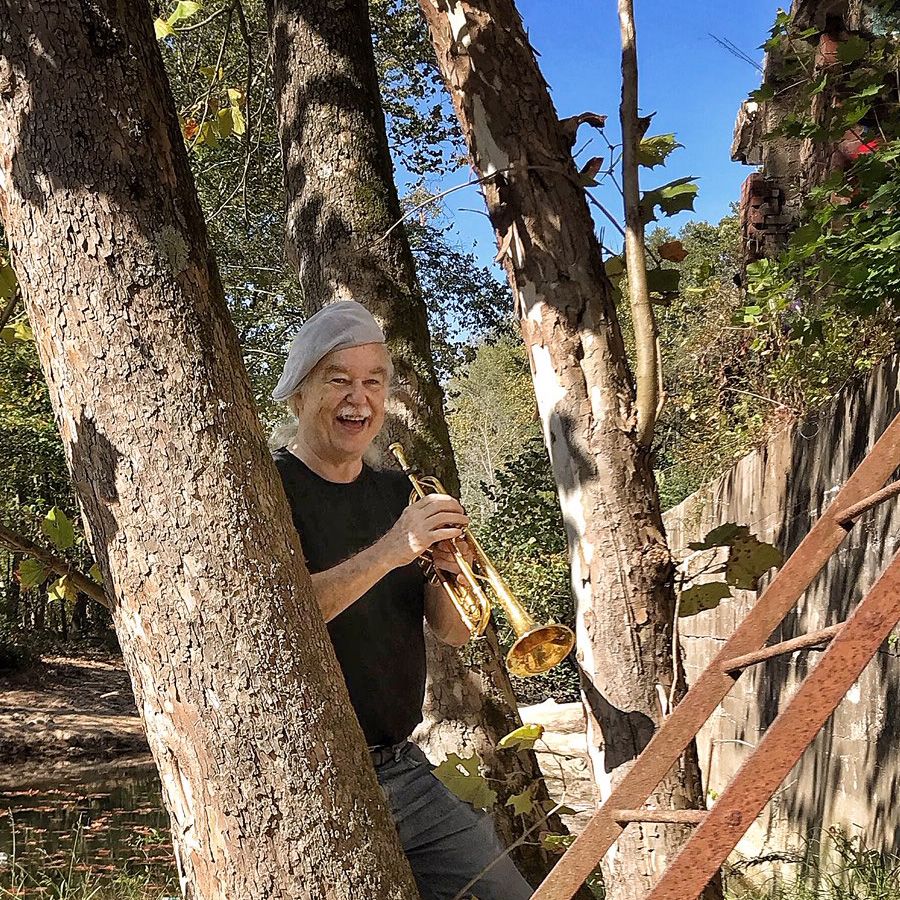 After 12 years at Atholton and seeing his teaching up close, Pat Whitehead is one of the best private instructors I've known. Not only does he work on fundamentals, but he does so with emphasis on being musical not just technical. The students are better musicians and they bring a musicality and confidence to our ensembles that is so helpful in rehearsals. Not only do Pat's students make the local honor and All State ensembles, but he truly helps each student develop as a human being. I have yet to teach an Atholton student who didn't love lessons with Pat.
—Eric Posner
Director of Bands, Atholton High School, Columbia, MD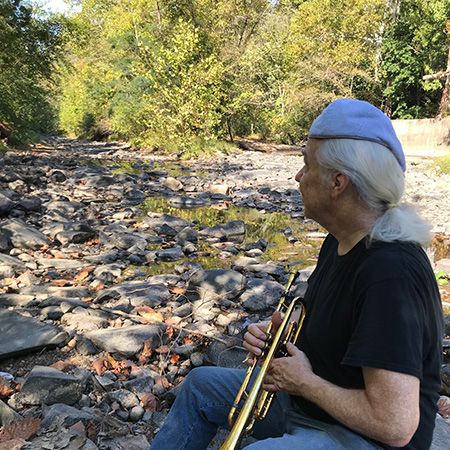 "When our daughter started taking lessons from Pat, she was an extremely nervous auditioner with very little confidence.  After learning how to get out of her head and into her music, her confidence soared and her ability to handle an audition went along with it.  He was challenging and compassionate at the same time.  Pat took the time to know Emily and to find the right way to motivate her. He taught her how to feel the music, not just play it.  She gained all the skills she needed to accomplish her musical goals which included making the Wind Ensemble in high school, the Marching Virginians, Virginia Tech Pep Band and the Symphonic Band.  Her trumpet continues to bring her joy and we owe so much to Pat for giving her that.  He's the best musical decision we ever made."
—Joanna Casto
From Emily:
"Lessons aren't only about music.  They're about how we mentally approach both music and life."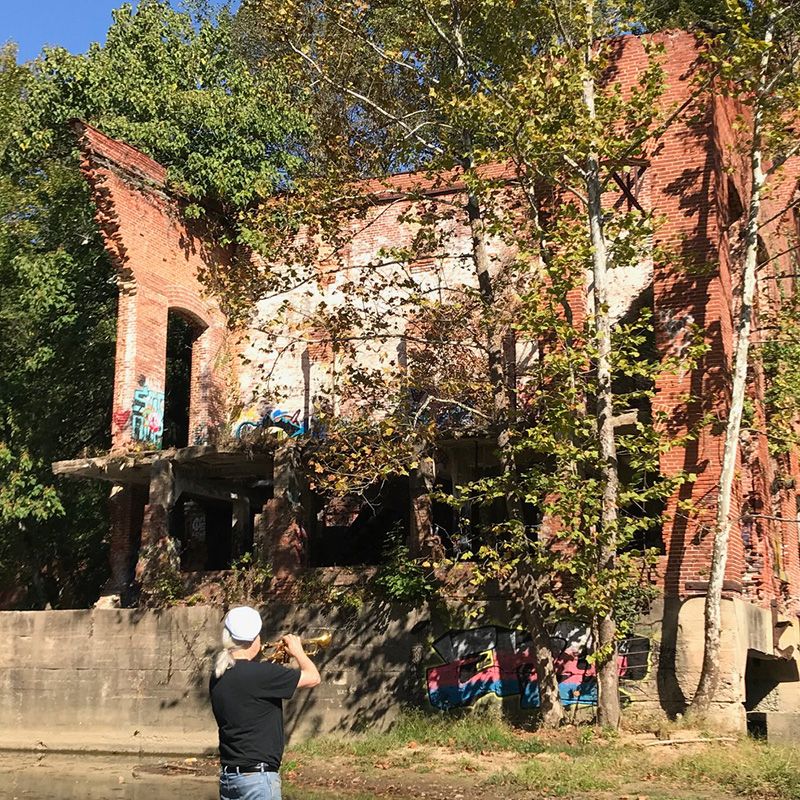 I am honored to write on behalf of my talented colleague, Mr. Patrick Whitehead (Pat).  I have known Pat for the past 32 years, and have had the chance to collaborate musically with him - as a fellow teacher/chamber performer at Levine School of Music - as well as administratively as chair of the brass department at Levine, and Artist in Residence with his premier brass chamber ensemble, Monumental Brass Quintet.  In each of these areas, the key theme has been "Excellence".  As a teacher, his students were nurtured to excel technically, as well as true overall musicians.  Each of his students found their unique sound; all with a lyricism that distinguished them from other brass players.  Also, his students received an education that went beyond just "playing the trumpet".   Pat was passionate about including the "whole student" when learning how to practice...how to create a lyrical sound...how to interpret a score...and how to perform in an ensemble.  Many of his students have gone on to major conservatories, and have landed jobs in our top orchestras here in the United States.  His outreach and community service as Artists in Residence (1989-2005) helped Levine School of Music build excellent brass ensembles who were willing to go into the community to represent our school, and bring joy to students of all ages.  
I therefore authentically sing the praises of Patrick Whitehead.  He is the true musician/teacher that you want daughters, sons, friends, and family to be able to learn from musically!
Gina DiMedio Marrazza
Former Director, Levine School of Music, MD Campus
Present Coordinator of Arts & Culture Program/Special Projects, Montgomery College/ACES